Security
Estate security is maintained by an indepenent security company with many years experience. Both static and patrolling guards keep a watchful eye on all units overnight and weekends. Security gates on all entrances control traffic in and out of the estate outside of normal working hours. This keeps the estate secure whilst enabling tenants and genuine visitors access at all times.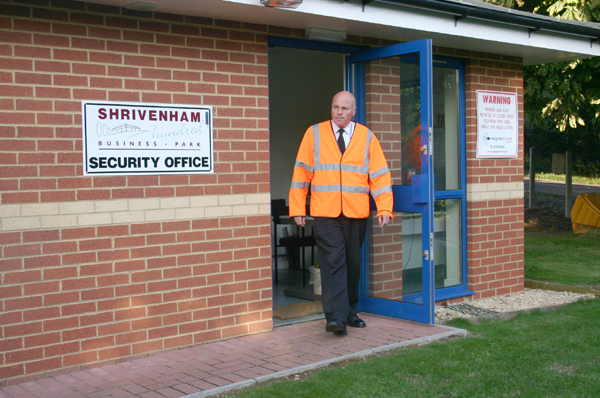 Business Watch
All occupants are invited to join the Shrivenham Hundred Business Watch which has been running successfully since 1998.
The purpose of the Watch is to share information and intelligence with regard to any suspicious incident or criminal activity which adversely affects all businesses.
The aim is to:
Increase crime prevention awareness
Exchange information on suspicious and/or actual crime
Disseminate intelligence
Encourage crime prevention and Standards of Security
Create an environment which is not attractive to criminals
Remember, security should be comprehensive and all the following points need to be considered:
External Environment
Building Security
Internal Environment
Business Fraud and Computer Crime
Office Equipment and IT
Property Marking